Recently, we have received a lot of inquiry about weighing grading machine. For most of our customers who mainly plant apples, pears, peaches and so on, they are used to choose manual grading in order to protect their fruit. However, it costs a lot.
As a company which not only sells machine, but also willing to solve the urgent needs of customers and provide customers with the right machine, we provide a popular electronic weighing and grading machine.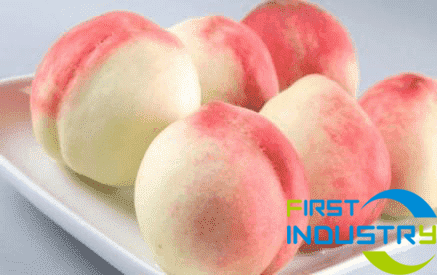 It is suitable for apples, pears, peaches, avocados, mangosteen, passion fruit, citrus, bell peppers, figs, lemons, kiwis, pomegranates and other fruits that are easily damaged or sorted with high precision. And a customized peach electronic weighing and grading machine is already in production when we just finished our holiday.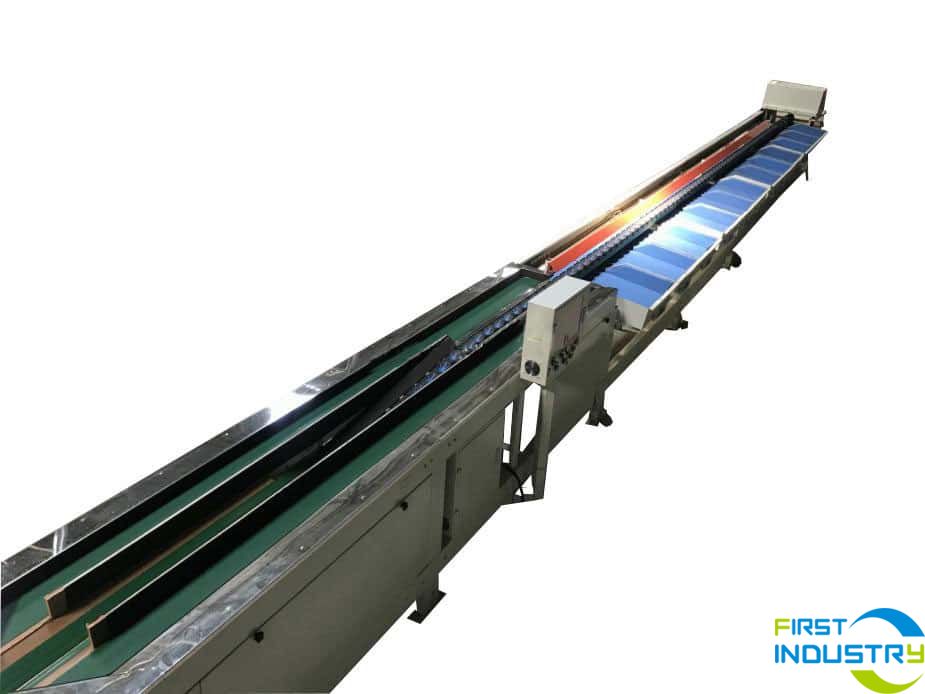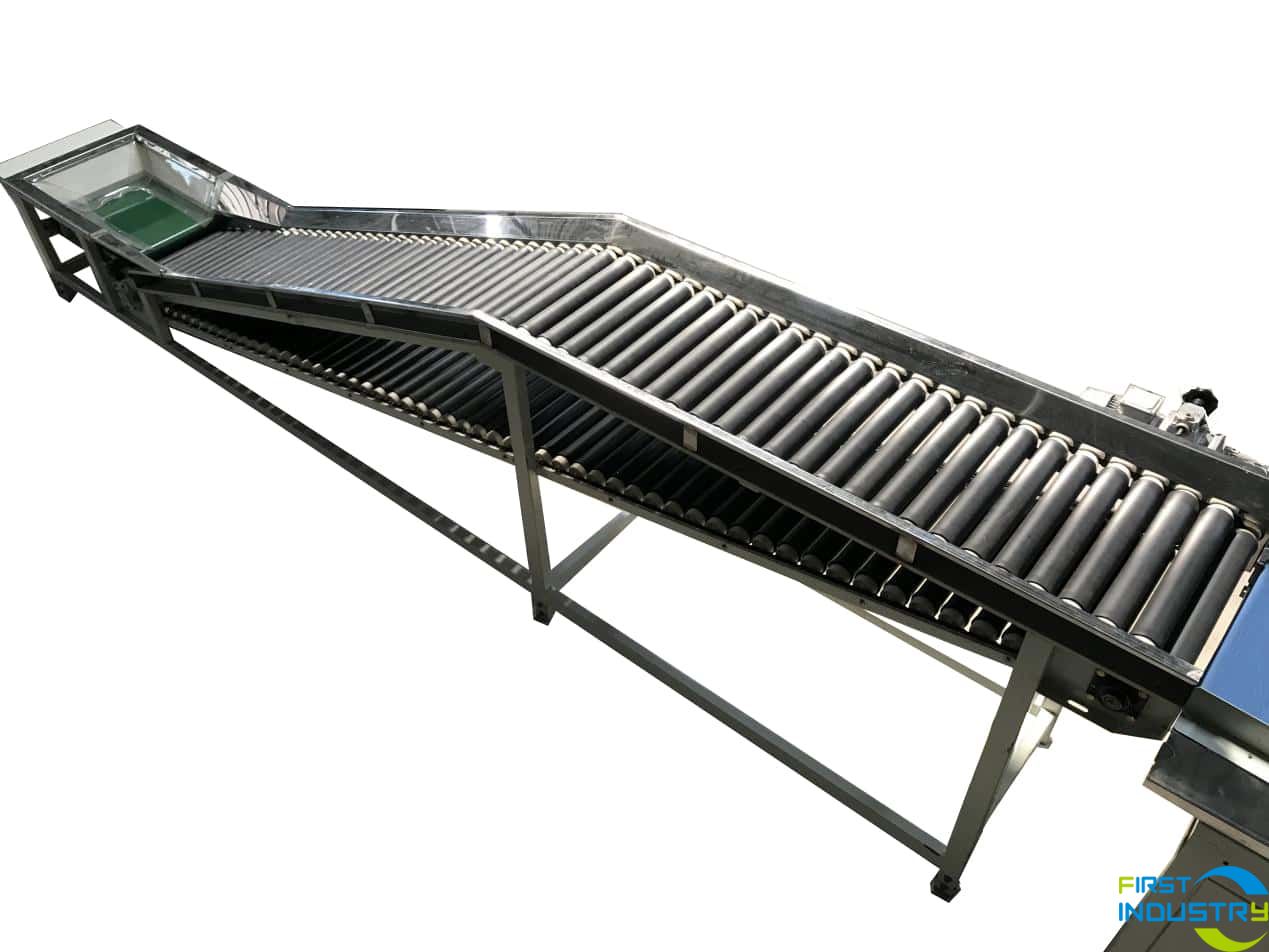 With soft material in inspect table and green belt, the damage rate will be much lower. Moreover, perfect cup type sorting machines are known for their extreme fruit friendly handling. It can maximum avoid damaging the skin of fruits.
Besides, the grading section is also great. This sorting machines are available with 1 ~ 8 lanes, and speed of each lane is 15000 pieces per hour. Computer can calculate the fruit quantity and total weight of each lane. You can set the weight range required at each grade, with a calculation of fruit quantity and weight of each grade. And the quantity of grades can be changed as you want from 3 to 12 grades by adjusting the chain space. For example, the machine with 12 grades can also be changed to 8 grades. More importantly, because of PLC controller, it is high stability.