On June 29, the first cabinet of lemon from Chile arrived in China, which is also the first cabinet of Chilean citrus fruits to enter the Chinese market since it was granted market access on May 14 this year.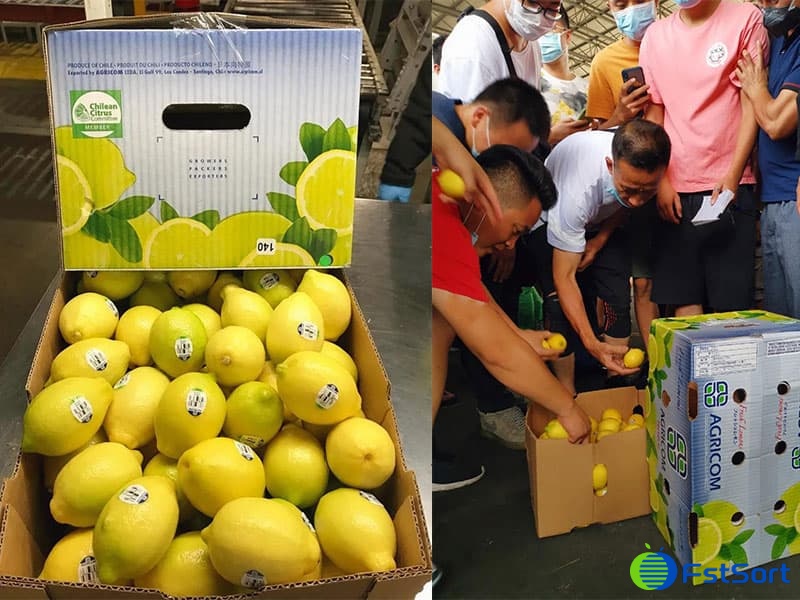 The biggest advantage of Chilean lemon is that its producing area has not been threatened by Mediterranean fruit flies, so there is no need to go through the cold treatment process. The quality of the lemon after arrival is relatively good, one is good hardness, the other is that there is no frostbite problem, and the loss rate is greatly reduced. However, the cold treatment process often leads to frostbite and affects the quality of lemon.
In order to further improve the quality of the lemon, lemon cleaning grading and waxing is also very important. Lemon waxing line produced by our company includes the automatic feeding hopper(or water tank), roller elevator&inspection table, brush & water spray cleaning machine, brush polishing&air blowers, waxing device, hot air dryers, size grader, oil burner and controller .