Since the outbreak of the epidemic at the beginning of the year, the business of the major fruit wholesale markets continued to be depressed in the first half of the year. This situation gradually improved in the second half of the year. Before the Mid Autumn Festival, the market situation turned around, and the volume and price of goods were back to high. All major outlets have launched their unique holiday fruit gift boxes, and the market has revived the bustling scene of the past. Among many fruit gift boxes, imported fruits still have the upper hand in appearance and price. Among them, New Zealand apple and South Korea incense printing gift boxes are the most abundant, with the largest volume. Thus it can be seen that fruit packaging is getting more and more attention. However, the choice of fruit packing machine is also very important.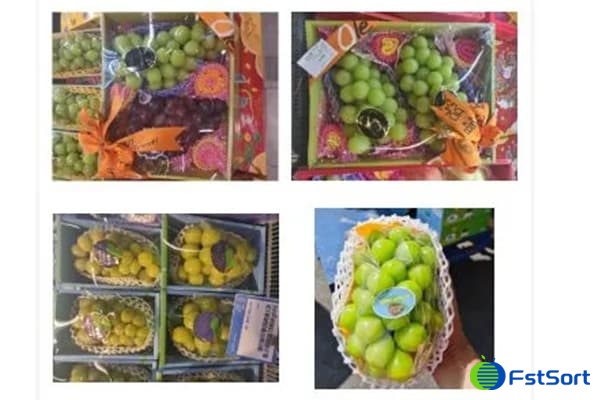 There are two main reasons for the small peak of gift box sales before the festival. On the one hand, in recent years, the level of residents' consumption has been rising, and the domestic market has become more and more receptive to imported fruits. According to the statistics released by the China Chamber of Commerce for the import and export of food, native animals and livestock, the total import volume in the first half of 2020 totaled 3.635 million tons, a year-on-year decrease of 8%, and a total import of 6.33 billion US dollars, a year-on-year increase of 14% 。 At present, China has become the world's second largest fruit importing country after the United States, and the number of imported fruits is in a blowout growth. Durian, chelizi, kiwi More and more high-end imported fruits are entering the homes of ordinary people.
On the other hand, in the context of the global epidemic, people have become more cautious in traveling and spending money, and local authorities have encouraged people to gather in smaller groups. Therefore, this year's small holiday is expected to have more consumers choose to stay at home to accompany their families and visit relatives and friends, fruit can supplement a large number of vitamins, promote people's health, fruit gift boxes become a good choice for Mid-Autumn festival gifts, it is expected that this wave of small summit will last until the end of the whole holiday, breaking the previous National Day holiday sales record.
First industry produces a variety of fruit packaging machines, such as automatic lemon packaging machine, cherry tomato cleaning and grading packaging machine, tomato cleaning and packaging machine and so on. In addition, engineers are also developing sweet potato cleaning and grading packaging machine according to market demand, which will be promoted soon.