Stainless steel beet roller sorting machine is a kind of multifunctional grading machine in the whole fruits and vegetables classifier industry. On the basis of processing beet, this machine plays an important role in sorting sweet potatoes, carrots, potatoes, bell peppers, capsicum, noni fruit, parsnips, etc. Normally speaking, it's a piece of cake for this stainless steel beet roller sorting machine to deal with likewise oval raw materials.
The Basic Components of Beet Roller Sorting Machine
Actually, this stainless steel beet roller sorting machine is composed of basic framework, motors, feeding hopper, washing device, drying part, inspection table and sorting section.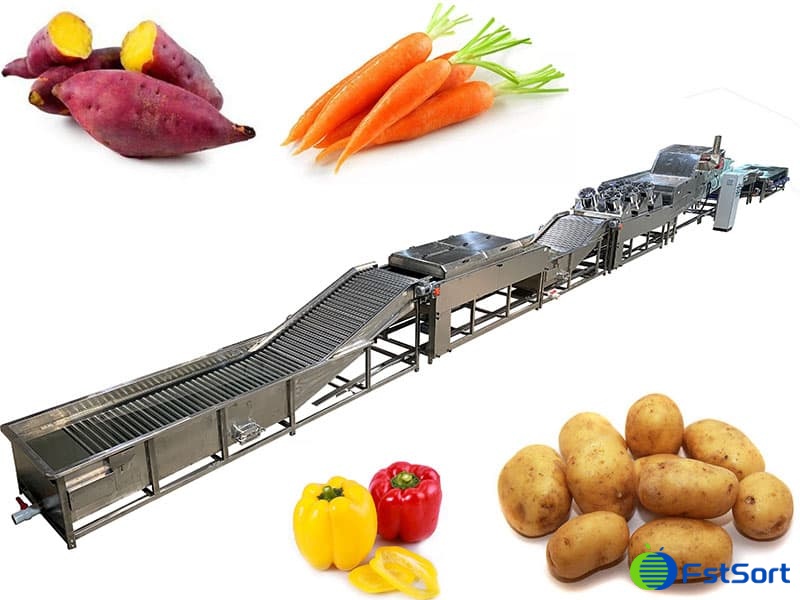 The roller is driven by the drive motor to rotate, due to the difference in the size of the holes in different areas on the roller. After the fruit and vegetable materials enter the roller evenly through the conveyor, the material is constantly turned over by the rotation of the roller. Due to the inclination of the roller, the material moves slowly from high to low under the action of gravity. At this time, materials with different diameters fall into the discharge hopper from different apertures on the roller. The size of the materials is graded in order to achieve the purpose of grading fruits and vegetables.
To sum up, this stainless steel beet roller sorting machine has the characteristics of novel and tight structure, energy saving and high efficiency, high production efficiency, no damage to fruits and vegetables, and wide application range.