As shown in the picture above, this beautiful oval onions sorting machine is tailor-made for our first Israeli customer, which is our first Israeli agency. This onion grader has been sold in the Israeli market at a very good price, and it is expected that our Israeli preparation agent will receive the machine in late January.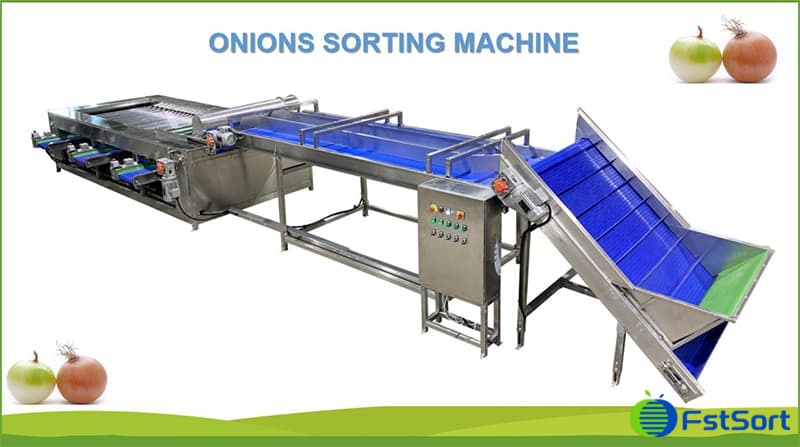 Okay, get back to business. Speaking of this vegetable onion sorting grading machine, because customers repeatedly emphasized that they want to keep the onion skin in the first step, we adopted this kind of baffle hoist made of plastic mesh chain as a countermeasure.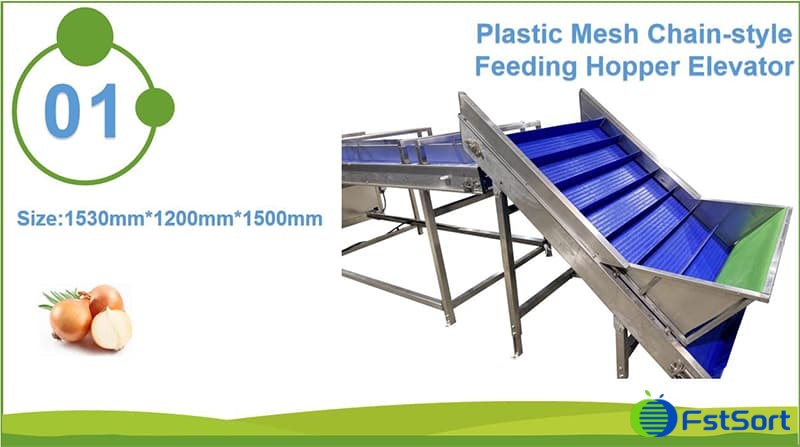 Secondly, in addition to this small detail, there is also the second part of the fruit picking table design. The three-channel manual fruit picking table of onion sizing classifier is convenient for customers to pick the quality of onions. The workers on both sides can put the second fruit rotten fruit in the middle. After the passage, a large basket that does not meet the demand will be used to catch it. Then these onion skins will be blown off by the small fan at the front end of the classifier and enter the classifier part naturally. What makes everyone happy is that the customer is very satisfied with the final product and the trial effect of this onion size sorting equipment, and they are full of praise!