Have you ever eat betel nut? It grows in the tropical area, easy to catch the appetite, but also easy to cause cancer is enjoy too much. For people who love it, the delicious taste makes them can't help taking it everyday, especially in the Hunan province of China, betel nut is regarded as the most popular snack food there.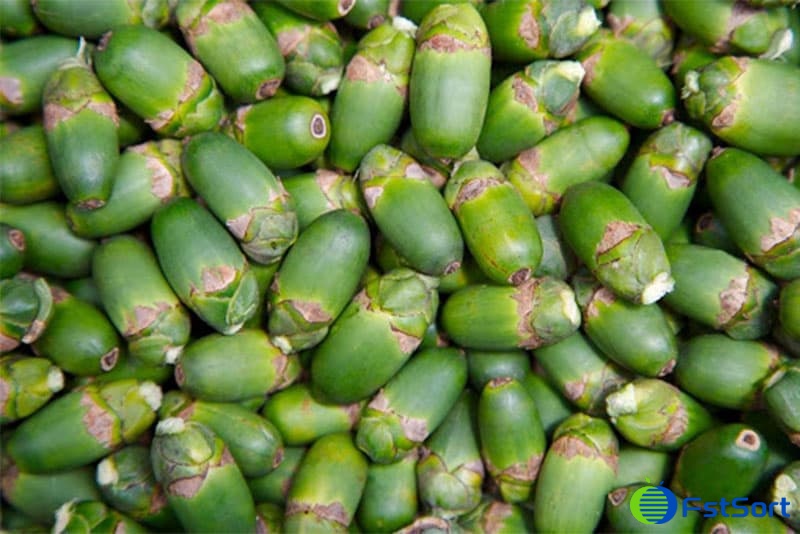 Where there is a buyer, there is a seller. Before sending the food to their market, betel nut need to be processed with many different steps inevitably. Size sorting is the first step after harvest.
A few days ago, Zhengzhou First Industry got an order from the first wholesaler, who collects betel nut from the farmers, and divide then into different grades with a simple size sorting and quality inspection. Then ship to the next step for further processing.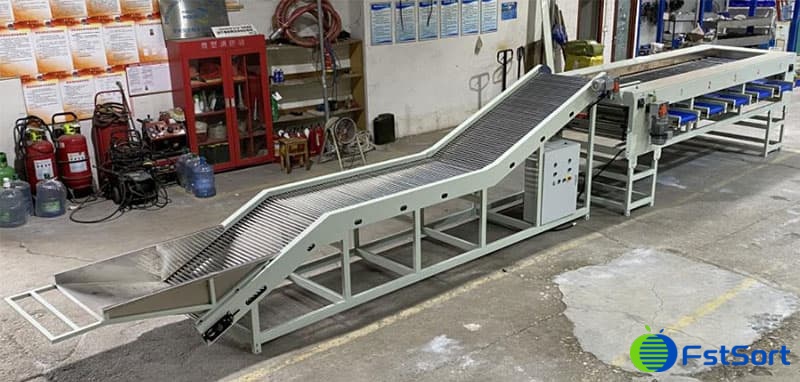 Based on the requirements, A special machine was designed for them to do manual sorting, size grading and package.
Different from our traditional machines, engineer changed the position of elevator and inspection table after discussing with clients. After exchange, workers can sit to pick out the bad fruit, which is more convenient. Besides, this humanized design cut the sloped roller elevator, make betel nut up toward twice instead of one time, sorter is a buffer as well.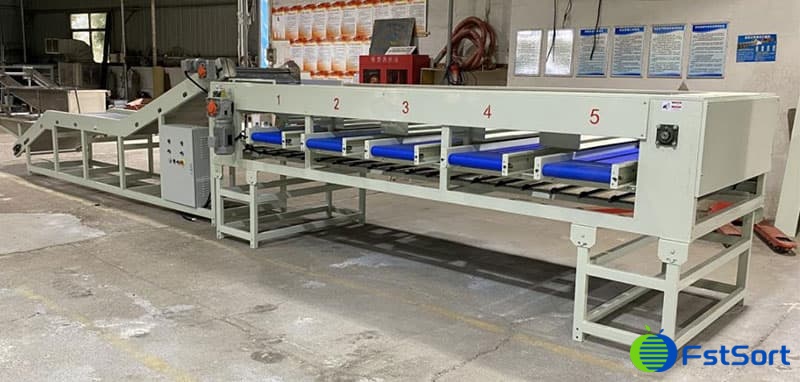 Of course, the main reason of the special design serves for the bags hanging demands. For package, bags are much higher than boxes, thus the outlet need to be produced higher to hanging bags.

While, some details on the machine would also be different in different situations. For example, limited by the dimension of containers, engineer will take different measures to make the outlet higher in home market and foreign market. Therefore, consult our salesman for the professional suggestion is necessary. Don't wait any longer, First Industry is waiting for your connection.