Egypt has become the world's largest exporter of oranges, taking the position away from Spain. Even though 95% of Egypt's surface is desert, the country has nearly 168,000 hectares of orange trees spread through its arid geography as if they were a mirage; and not only in areas of the Nile delta, since 60% of them are located in reclaimed desert areas.
The orange is the most cultivated citrus in the country, accounting for 80% of the total citrus production, and the Valencia variety is, by far, the most planted variety.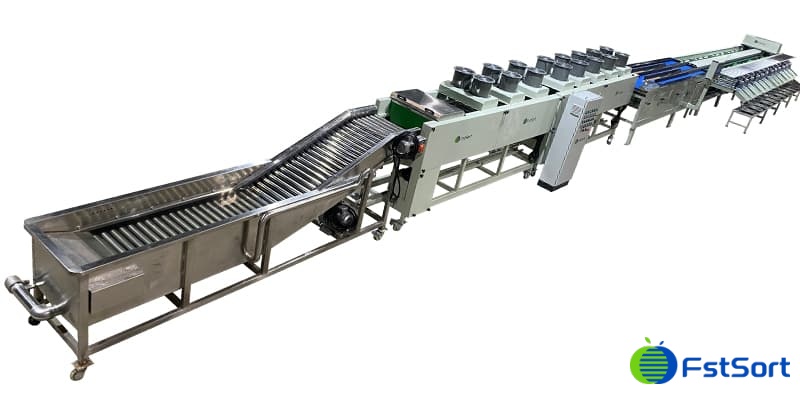 Many Egyptian customers inquired about orange machines. The requirements for the machine are almost the same. However, some customers don't know how to choose the orange machine. It may be the reason for the first purchase. Usually in this situation, we will consult some sample needs so that recommend suitable for the machine for the customer. And customized be the plan. There are generally several reasons for deciding which machine:
1.The capacity do you need?
2.How many exits do you want to?
3. Materials do you want carbon stainless or 304 stainless?
4.Do you need packing?
5.What's functions do you need for washing, drying, waxing, sorting?
6. Provide some pictures to the manufacturer.
The fruit and vegetable sorting methods have diameter sorting and weighing sorting options.
When we obtain the above information, it will be easy to provide you with the right machine.
And it will greatly improve efficiency.