According to the Chilean Fruit Exporters Association (ASOEX), as of the 2020/2021 export season (2020.9.1-2.21.4.9), Chile has exported 1.686346 tons of fruit globally, an increase of nearly 1% over the same period last year.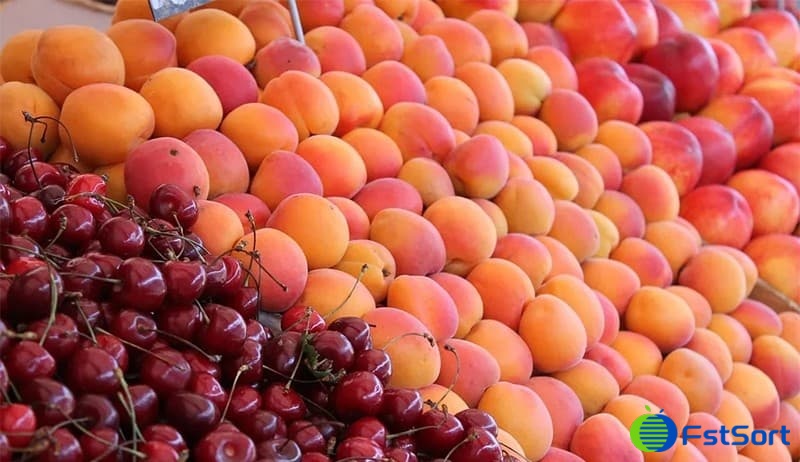 So far, Asia has replaced the United States as the main export destination of Chilean fresh fruits. Chile shipped more than 613,961 tons of fruit to the Asian market, an increase of 15.28% over the previous export season. The growth mainly comes from the export of cherries, and China is the main market for Chilean cherries. During the same period, 476,843 tons of fruit from Chile were shipped to the United States, a year-on-year decrease of slightly more than 10%. 27,6432 tons of fruit were shipped to the European market, 253,436 tons in Latin America, 35,456 tons in the Middle East, and 3,488 tons in Canada.
According to the export volume of different fruits, table grapes topped the list with 497,226 tons, followed by 352,783 tons of cherries. The third place is apples (230,0887 tons), followed by plums (118,758 tons), blueberries (117,844 tons), pears (76,116 tons), nectarines (72,129 tons), and avocados. (70,093 tons), oranges (63,062 tons), peaches (27,038 tons).
Among them, table grapes shipped to the United States accounted for 52% of total exports, blueberries accounted for 27.3%, and oranges accounted for 91%. Cherries destined for Asia, especially China, accounted for 94.9% of total exports, plums accounted for 50.5%, and nectarines accounted for 42.3%. 55.9% of apples are shipped to Latin America, 54% of pears and 74.5% of avocados are shipped to Europe.