In June, the garlic season begins in China, the provinces of Henan, Shandong, and Jiangsu are the main garlic producing regions of the country. As soon as they entered June, the garlic markets began to become active.

As a supplier of garlic sorting equipment, we naturally need to continuously adjust the design according to market demand. Taking Pizhou, Jiangsu as an example, the local needs to grade garlic into 6 grades of 40mm, 45mm, 50mm, 55mm, 60mm, 65m according to the diameter.
Traditional manual selection requires huge labor cost and time, so the production efficiency is very low,as picture showing: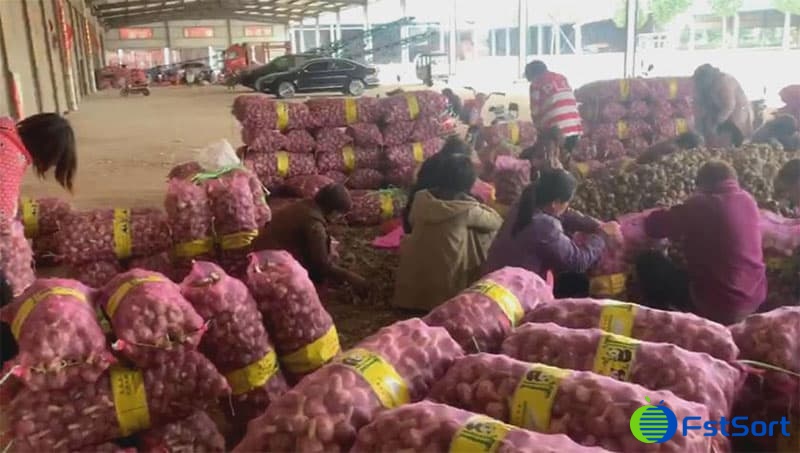 The emergence of garlic classifiers helped them save labor costs and improve production efficiency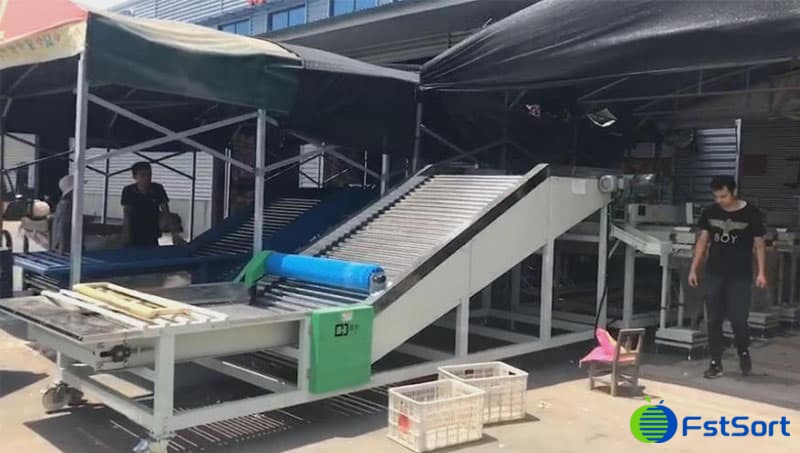 The stability of the equipment has been appreciated by many users. We started mass production of garlic classifiers and delivered at least 2 units per day, but still unable to meet the huge market demand.